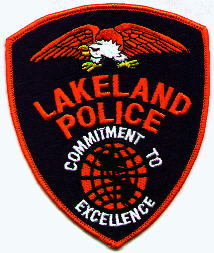 Former Lakeland Police officer Rusty Longaberger has sued the City of Lakeland to get a new arbitration hearing. He was fired by former chief Lisa Womack for his involvement in the LPD sex scandal. He appealed his dismissal but, in August, an arbitrator found that just cause existed for Longaberger's termination. The new lawsuit, filed in Circuit Court in Bartow, alleges that the arbitration was procedurally flawed in several respects. The suit was filed on behalf of both Longaberger and his union, the West Central Florida Police Benevolent Association.
Document: Petition to Vacate Arbitration Award
Another LPD officer fired because of the scandal, David Woolverton, got his job back, although he was demoted, after a different arbitrator in his case reached the opposite conclusion.
The lawsuit was filed in November. This week, the City filed a motion to have the case dismissed. The next step would typically be a hearing on that motion, but it does not appear from the docket that a hearing date has been set yet. The case has been assigned to Judge Durden.
One of the purposes of arbitration is to avoid costly court fights. Therefore, overturning an arbitrator's decision by filing a lawsuit is usually very difficult. Once parties have availed themselves of the arbitration process to avoid court, judges typically don't want to make it easy for them to get into court. Longaberger has an uphill battle to fight.